The holiday season is almost here, and if you have planned a relaxing vacation where you can spend some time taking care of yourselves, then our hotel is the best destination for you. Our hotel boasts an excellent spa, a well-equipped gym and a peaceful yoga centre, all run by trained professionals whose main aim is to ensure the happiness of our guests!

Our hotel is an ideal destination for family vacations, as most of the activities at the hotel are suitable for both adults and children. Here's a brief look at some of the facilities that are being offered to our guests:

Swim To Your Heart's Content In The Pool!
The huge swimming pool is one of the most popular attractions here. Swimming provides enjoyment and exercise at the same time. There is no other better exercise which involves working of many muscles together. Swimming in a beautiful pool in a scenic location is indeed an excellent experience. There is a separate swimming pool for kids, ensuring their safety. We also have trained lifeguards, who maintain a strict vigil over the area.

Fitness Centre To Meet Your Fitness Needs
Self-care is complete only with right fitness activities. They have an awesome gym with state of the art fitness equipment. Expert trainers are there to clear your doubts and to guide you. Yoga sessions, wellness classes, are also arranged specially for you. Make the best use of every facility so that you can go home fully satisfied.

Sports And Spa Combos
A vast and expansive golf course, along with tennis and badminton courts, await guests who have a natural inclination towards sports. They have specially designed packages which combine sports and spa treatments. You can spend time on sports like golf, swimming, etc. and then avail the special spa services. Sports combined with spa treatments work wonders on your body. You will feel the fittest after such packages.

Pre-Arranged Tour Packages
We believe that our guests should have the chance to explore all the wonderful places nearby. And, we also want to ensure that they enjoy themselves immensely while doing so. While checking in, guests are informed of the various sightseeing packages that are available. Just inform the front-desk of which sightseeing package you would like to take, and it will be arranged the next day!
Live Shows and Performances
Very often, our guests are treated to some really memorable experiences. Be it a cooking demo with our very own master chefs, or a live stage performance by the Music Band, our guests are sure to enjoy themselves to the fullest.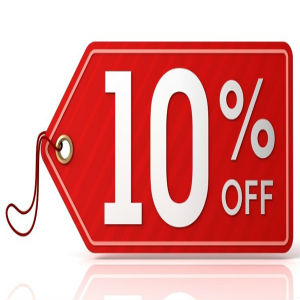 Special Discounts and Offers
Occasionally, there are also some very exciting offers for our guests. Last month, most of our guests enjoyed a day of relaxation at the Riverday Spa, after being offered a major discount.
Kid's Play Area and Recreation Room!
And, we encourage you to bring your kids on this trip. To quote the popular site parents.com, Spending quality time with children, ensures the strengthening of family bonds.Our staff is well-trained to supervise the kids as they enjoy themselves here. Every year, we also organise short arts and crafts classes, designed to keep their little minds and hands occupied.

At our hotel, guests are sure to have a memorable self-care vacation which will make you visit the place again!