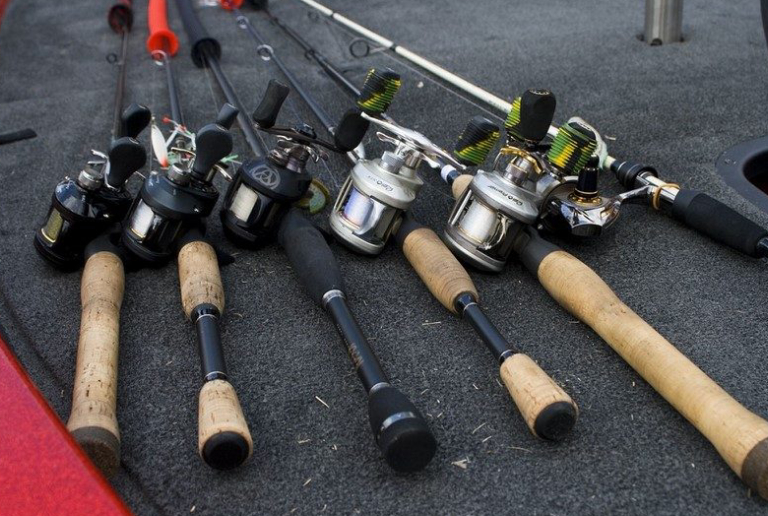 When it comes to fishing, patience is the key. Though you are new or old to the fishing hobby, you would know this well. However, a great pocket knife, fishing accessories, and fishing rods also play an important part in fishing. You have to research and find the right one as per your fishing style and location.
3 Top fishing rods of 2020
Some fishing rods are worth what you pay but some will be expensive and do not serve as you expected. Quality fishing rods are expensive however with the progressions in technology, it does not mean you need to break the bank to purchase accessories that suit your fishing needs and style. Are you looking to purchase new fishing rods? Well, we have prepared a list for you. Select the best fishing rod which will remain useful for all occasions.
Know More About : How To Select The Best Fishing Rods?
Okuma Celilo Ultra-Light Trout Rod
It is an excellent spinning rod, especially for small stream angling. The Okuma Celilo Ultra-Light Trout Rod consists of aluminum oxide guide inserts, graphite blank construction, cork grips, and stainless steel hooded real seats. It has a beautiful finish. When you hold the cork handle, you would feel it comfortable to hold and use. Moreover, the guides are appropriately placed and perform best in every way.
It performs moderate to good with excellent sensitivity. It is known for casting with better accuracy. If you are planning to catch crappie or trout, Okuma Celilo Ultra-Light Trout Rod is the best option. Well, you should also know about its flaws before buying. It comes with a two-piece that anglers mostly do not prefer. Some people feel that the rod is very flexible and requires more backbone. Besides the quality issues, it is an excellent option if you want a fishing rod at a reasonable price.
Pros of Okuma Celilo Ultra-Light Trout Rod
Very sensitive
Graphite construction
Good casting accuracy
Cons of Okuma Celilo Ultra-Light Trout Rod
Some users are complaining that it breaks after few times of usage
2 piece design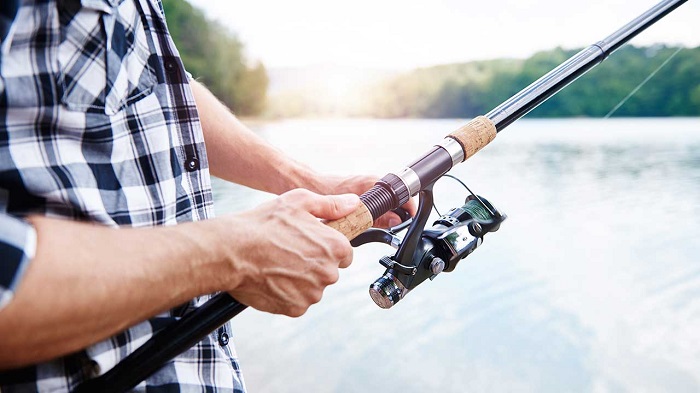 2.Daiwa Mini spin Ultralight Spinning Reel and Rod
If you are a person who is passionate about fishing while traveling or wherever you feel like, you should consider buying Daiwa Mini spin Ultralight Spinning Reel and Rod. It serves perfectly as per your requirement. This fishing reel and rod combo come with a compact hard case. It can be fixed even under the car seat. It consists of several compartments where you can utilize to preserve some baits, weights, hooks, floats, and lures. The length of the rod is 4.5 feet. It can be broken into five pieces.
The weight of the line is approximately 2 to 6 pounds and thus it is ideal for trout and panfish and also certain largemouth bass and catfish. The mini-reel consists of a Twist Buster (line twist reduction) and hall bearing drive. The main disadvantage of this tool is the case. It is hard to put back everything inside the case. You have to disassemble the entire equipment to keep it inside the case. So, it does not remain suitable for daily use. It can be used at rare moments or for infrequent backpacking trips or when you come across a beautiful fishing spot while traveling.
Pros of Daiwa Mini spin Ultralight Spinning Reel and Rod
Very portable
Hard case with tackle compartments
Reel and rod combo
Cons of Daiwa Mini spin Ultralight Spinning Reel and Rod
It is not suitable for daily usage
It is hard to put everything into the case
3.Plussino Fishing Rod and Reel
If you are a beginner, it is sure you would have read reviews about several fishing gears to buy the best one. There is no need to get confused. One of the best beginner's fishing rods is Plussino Fishing Rod and Reel. It is a complete kit where you do not have to purchase any accessories separately. It consists of a bag, sinkers, hooks, lures, and fishing line. It has everything to start your hobby.
Plussino Fishing Rod and Reel's telescopic rod is made up of high-density carbon fiberglass and fiber, EVA foregrip, aluminum oxide guide inserts, and stainless steel hooded reel seats. Both the reel and rod are strongly built and worth the price. But the additional equipment is average in terms of quality. If you do not prefer them, you can purchase weights, lines, and lures elsewhere. The case looks like it is made up of using cheap materials. These additional accessories are best for individuals who are just starting their hobby. It helps them in learning controls and various fishing techniques. As you gain experience, you can upgrade your fishing accessories. The best part of this model is the brand offers exceptional customer service.
Pros of Plussino Fishing Rod and Reel
Well built reel and rod
Everything you require for fishing