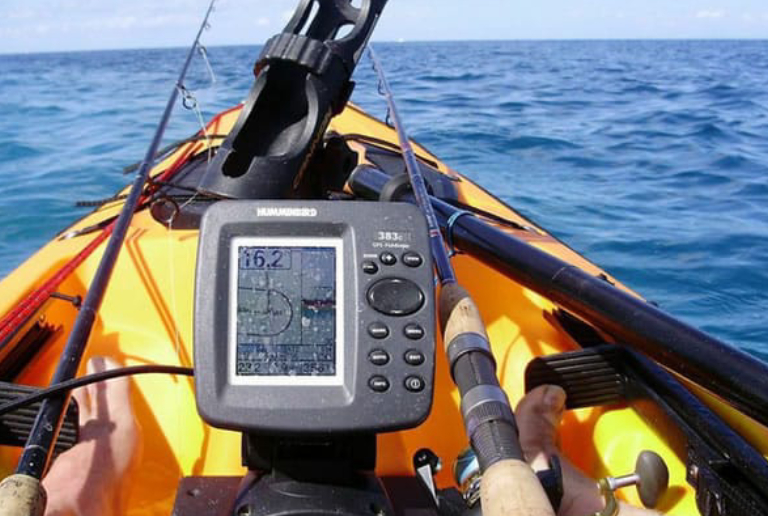 A kayak is one of the most adaptable water vessels you can ever find. From deep-sea fishing to shallow fishing, kayak fishing gives you a fantastic fishing experience with the control solely in your hands. The sleek and motorless design allows the kayak to be operated in the calm lake, rough currents of the river or high ocean waves with equal ease. Fishing experience is fully guaranteed with a kayak; whether it is shallow fishing, where the kayak's hull does not dig deeper to disturb the school of fish or at places where your traditional boats cannot reach. Keep on reading to understand different ways to enhance your fishing experience with the right kayak fishing accessories.
Fishing kayak accessories
Kayaks are simple water vessels that can take you to anywhere. The sleek and lightweight construction of the vessel allows it to be transported anywhere with ease. Since these vessels are not primarily a fishing vessel, several accessories are essential to enhance it to complete fishing boats. Following are some of these crucial fishing accessories.
Rod Holder
Whether your planned trip to the deep water is a single day or a weekend venture, holding out the fishing rod can be extremely tiresome. Equipping your kayak with a rod holder can give your arms a rest, and make your day relaxing. Rod holders are classified into two types depending upon the setup. Both these types are adjustable and lock the rods entirely in place. If possible, tie a string at the end of your rod to give the accessory an extra grab.
Know More About : Saltwater Fishing Rods
Crate or an extra bag
A long day of fishing means you need to ensure that your kayak has enough space internally as well as deck bungee systems to store all your fishing gear. Fishing gear apart you also need to carry along everything you would need for a long day. An extra dry bag or crate can be strapped on the bungee system of your kayak.
Anchor
An anchor is one of the essential fishing kayak accessories that can keep your vessel still even in the deepest of waters. Ensure that you bring along a long chain or rope and make use of the right fishing spot anywhere in the water. Some kayaks have anchor holders to keep the anchors intact.
Paddle clip
A paddle clip is a smart investment as it holds your paddles, while you are busy throwing your casts. These kayak fishing accessories usually are placed within the arm's reach, but not disturbing your fishing experiences.
Seats
Spending an entire day or weekend fishing in your kayak could be extremely tiresome. Invest in extra padding for your kayak seat to make your place comfortable.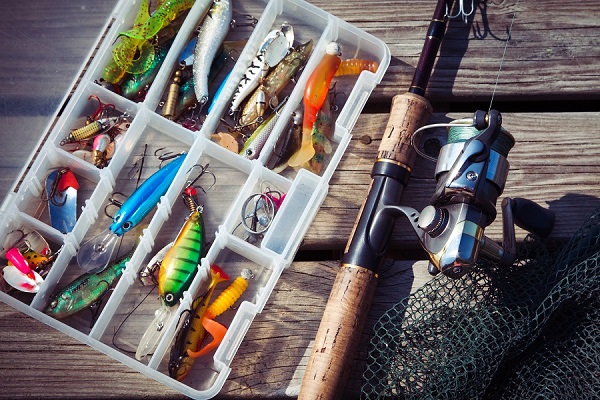 Choosing the right fishing tackle
Choose the right fishing tackle based on the waters you are going to explore. The rough seas can sometimes make dents on your fishing accessories. Hence, durable, water-resistant, compact, and easy to use fishing accessories are must for a comfortable kayak fishing experience. A fishing kit that has been labelled marine or military-grade is sure to show great resilience.
Safety kits
Though there are several pre-packaged safety kits available in the market, preparing your own will work just well. Pack all your safety gears in a dry bag to protect it from getting wet and place it in an easily accessible place.
First aid kit
Include all the essential first aid kit accessories into the package along with sanitizer and big gauze pads. These are essential things that you would require to sanitize and bandage the wounds in case you are injured in the water. Ensure that you wear a life vest while you venture deep into the ocean
Signalling kit
Fog in the deep sea can be disastrous as you will not be seen on the water. It is ideal to leave the water when the fog starts rolling in. But unfortunately, that is not possible all the time. Hence, a signalling kit is imperative to keep you visible for other boats and coast guards.
Personal floatation device
It would be ideal to wear a personal floatation device at all times. The response time would be too less during an emergency, and hence it is advisable to wear the PFD while you are on your expedition.