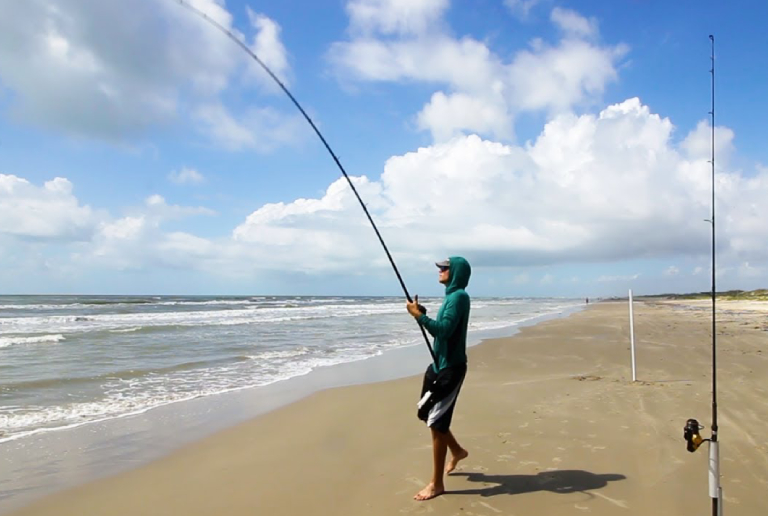 About Surf Fishing
You really do not have to go to the deep sea or the ocean to catch fish. You can easily fish from the shore if you know the basics of surf fishing. Even beginners will be rewarded with 30 to 50 pounds of striped bass, flounder, blue fish, pompano, red drum and spotted seatrout from the ocean surf. While surf fishing, keep the bait inside a cooler or a bait bucket so it remains wet. Natural baits are the most effective ones. Baits like mullet, shrimp and squid work well for different species of fish.
Polarized sunglasses will help avoid glare so you can clearly spot the fish. Wear a wading belt to avoid water from flowing into your chest just in case you fall. An elastic wading belt can be worn when you wear chest waders. It will take some time to get used to this. If you don't get bites often try changing the location or see for areas with more depth until you get the bites frequently. Before all of this, check whether you require a fishing licence to fish from a fishing pier or shoreline.
Know More About : Learning The Fly Fishing Techniques
Gear Required For Surf Fishing
Once you have identified the perfect spot, surf fishing is really simple if you have the surf rod, reel combo, natural salt water bait and a few surf fishing rigs. Use a fishing gear that suits the target species. Lighter gears can be used by far smaller species like pompano, bluefish, spotted sea trout and flounder. While for larger fish, you require a heavy, long rod that can cast a weight of 8 ounces and more with a heavy duty spinning wheel, high line capacity. You can easily catch sharks, red drum and striped bass.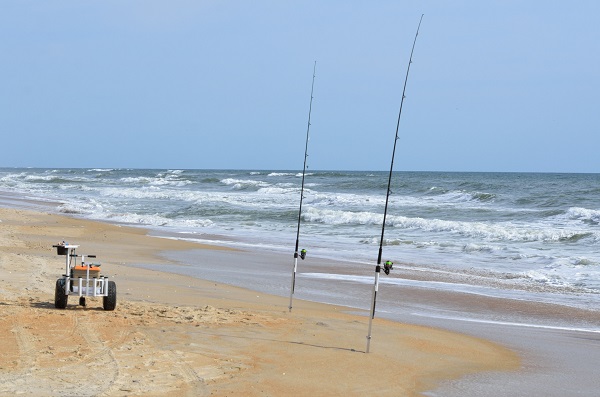 For larger species, use circle hooks of size 7/0 or 8/0 whereas smaller species require a hook of size 2/0 and 4/0. Bring extra leader materials of different weights so you can test the weights. Heavy leader lines are used for large species and when you fish around rocky shores and pier pilings. The sand spikes to hold your fishing rod in place are important. Use the ones made of PVC so it can be driven into the sand. Use sinkers to hold your bait in place. You can use egg sinker, teardrop sinker, or extra pyramid sinker in the tackle box. This is extremely useful when you surf fish in areas with strong and fast current.
Ideal Condition For Surf Fishing
Weather and tide play vital roles in identifying the right time to surf fish. Though you may find fish anytime during the day, the best time when you can find frequent bites is during the rise and fall of tide. During summer, plan the fishing trip in the early morning or late in the afternoon. During winter, always select the days before a cold front. It is good to spend some effort to identify the right spot. It is quite rewarding although you can surf fish anywhere along a beach or shoreline. When the tide is low, look for deep holes and shallow areas where it is much easier to see the bottom part.
Rocky and irregular spots also have a good chance of finding a number of fish. You must find the depth where the fish ate feeding by casting multiple times at varying depths. Rock jetties are good places to fish for smell bait fishes that can be used for predatory large game fish. Make your first cast into deeper holes as it is easy to get quick bites. The wind and surf conditions will change from time to time in a day.